BNP Paribas business lines in Germany
Integrated representation all over Germany
We are firmly rooted in the German market, while also having access to the global network of the BNP Paribas Group. As a large universal bank in Europe, we play an active role in shaping a changing world with our broadly positioned range of products and services.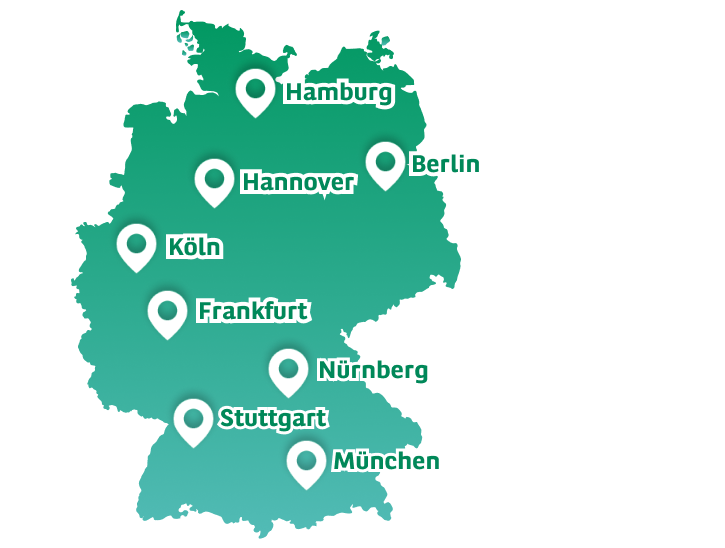 Our business lines in Germany
Corporate & Institutional Banking
Commercial, Personal Banking & Services
Investment & Protection Services
---

Arval: Your partner for full-service vehicle leasing and sustainable mobility solutions
With its more than 30 years of experience, Arval is among the leading manufacturer-independent full-service vehicle leasing and mobility solution providers in Germany. The major goal of the company as part of the strategic plan Arval Beyond: to support customers on their journey to holistic mobility in a way that is individually tailored to their needs and all life circumstances.
This is why Arval has not committed itself to a specific vehicle manufacturer or a certain mode of drive, but to finding the optimal drive mix for its customers based on their individual mobility profile. In order to do this, the company – with its 8,000 employees worldwide – relies on a 360-degree range of networked flexible products and services. The offer is complemented by a customer-oriented consulting approach and a strong partner network.
Market leader for manufacturer-independent, integrated mobility solutions

Customer-orientated consulting approach with a strong partner network

Focus on full-service vehicle leasing and electromobility for fleets, business and private customers
---

Asset Management: Sustainable investment for a changing world
BNP Paribas Asset Management is the investment unit of the BNP Paribas Group. Its approach is firmly rooted in sustainability, which is a theme that runs through all its investment strategies. As a political player, but also through its active and passive investment solutions, BNP Paribas Asset Management is involved in advocacy on the important issues of this time, such as the energy transition, environmental protection or integrative growth.
The range of funds for private banking, wealth management, family offices, sales partners such as broker pools and platforms as well as institutional customers covers all investment needs – from classic equity, bond and money market funds to innovative absolute return strategies, private equity and private debt products to smart theme funds.
Needs-based solutions for customers in private banking, wealth management and family offices, for sales partners and institutional customers

ETFs and active funds with a strict sustainability approach

Investment solutions in all asset classes
---

Cardif: Tech-based hedging solutions for banks, car dealers and platforms
BNP Paribas Cardif is the global insurance division of BNP Paribas. As a B2B2C insurer, Cardif develops tech-based and individual products such as income protection solutions, mobility insurance, guarantee and classic residual credit insurance together with its partners. In this way, Cardif protects its partners' customers from the life risks of death, unemployment and inability to work. The aim is to make insurance more accessible. For this reason, Cardif uses plain B1 language in all customer communication and subjects their products to the strict certification requirements of TÜV.
Founded in France in 1973, BNP Paribas Cardif has been present in Germany since 1996. Growth, technology and sustainability are part of Cardif's DNA and the basis for business development with its partners from the banking field, car dealerships and platforms in particular.
Global leader in bancassurance partnerships and financial hedging

8,000 employees in over 30 countries, including 190 employees in Germany

More than 4.5 million insured in Germany
---

Consors Finanz: For customers who take their liquidity into their own hands
Consors Finanz advocates for financial self-determination in every life situation. That is why the company strives to provide financing solutions that can be flexibly adapted to the solvency of the customer. Whether they are dynamic credit lines, individual financing, or customisable card products – with digital banking from Consors Finanz, customers take their liquidity into their own hands.
Consors Finanz is recognised as a financing specialist, particularly in the retail, e-commerce and automotive sectors. The wide range of offers is aimed at partners such as trading companies and brokers, for example for sales financing, as well as end customers for consumer financing and debt restructuring.
One of the leading consumer credit providers in Germany and Austria

Consors Finanz focuses on the individual needs identified together with customers and partners

In Germany, around 1,700 employees look after around two million customers and around 10,000 trading partners
---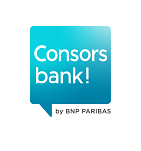 Consorsbank: The digital bank for customers who design their own financial future
As a digital direct bank, Consorsbank makes it possible for its customers to better understand and organise their daily financial life. With attractive terms for securities deposits and accounts, a comprehensive range of products, smart ideas and tools, and comprehensive services, it provides them with means and options. In this way, they develop a clear understanding of where they can save and what they can invest in. Consorsbank offers a seamless customer experience across all digital devices.
The focus is on customers who want to build up an asset base by means of investments in shares, funds, etc. and be financially secure.
Pioneer in digital banking in Germany with more than 25 years of experience for 1.6 million customers

Comprehensive range of securities and trading options for savings plans and individual investments with access to 22 national and nine international stock exchanges

Several awards, among which Best Online Broker (FOCUS-MONEY)
---

Corporate and Institutional Banking: Market leader for capital markets, securities, financing, treasury and consulting solutions
Corporate & Institutional Banking (CIB) offers a variety of complementary solutions for corporate clients (corporates) as well as institutional investors and financial service providers (institutionals) and the public sector. The focus of the offer ranges from strategic advisory, M&A and capital market transactions to traditional financing and corporate banking, right through to a broad range of risk hedging instruments and global research.
Our CIB clients value the combination of our global presence, our expertise in the industry and our proximity to our clients through a comprehensive product range. By providing sustainable financing and advisory solutions, we accompany our clients in meeting the ever increasing legal and social challenges relating to their environmental and social responsibility. Approximately 700 employees work for CIB in Germany, while more than 35,000 employees worldwide serve around 18,000 corporates and institutionals in 56 countries.
Strategic advice and first-class access to financing and transaction banking services

Innovative solutions for investment, hedging and financing opportunities

Largest custodian in Germany for asset servicing for securities, real estate and private capital
Global Banking
As the 1st European investment bank in EMEA, we support our Corporate client base in their development, providing strategic advice and first-class access to financing and transaction banking services. We see our role as bridge builders between our broad and long-standing Corporates client base and trusted Institutional Investors, leveraging on teams combining global reach, sectorial expertise and local knowledge.
Global Markets
BNP Paribas Global Markets offers reliable client service and innovative solutions for investment, hedging and financing opportunities. An integrated platform ensures that clients have everything they need from one single source – globally and across all asset classes.
Securities Services
Securities Services provides asset servicing for investment funds, securities and alternative investments throughout the entire investment process. Securities Services offers the value chain for all client segments under one roof, so to speak: from innovative product solutions for institutional investments, asset managers, capital management companies, alternative investors, banks and brokers, to services for issuers. In this, security and reliability in dealing with clients' investments have the highest priority.
In Germany, 300 experienced employees are developing integrated digital solutions and performing operational processes. This is how Securities Services finds ways to guide clients' investment strategies to success even in complex, fragmented markets – all while also reliably assisting them in meeting the increasing regulatory and digital requirements.
---

DAB: B2B partner for asset managers and digital asset managers
DAB BNP Paribas is a custodian bank and specialised securities processor for independent asset managers, fund brokers, investment advisors and institutional clients. The company regards itself as a partner and promoter. DAB BNP Paribas assists its customers in their day-to-day work with marketing and sales support, as well as with events or expertise regarding compliance with regulatory requirements. Another strategic focus is on the fintech target group. The consistent expansion of our technical product range supports them on their way to a digitised business model.
More than 1,300 financial intermediaries rely on DAB BNP Paribas' proven expertise. They benefit from group-independent product selection, customised products, low transaction costs, fast and direct ordering channels and innovative technology.
Leading market position in Germany in terms of assets managed and the market share of all financial portfolio managers approved by BaFin

One of the largest fund platforms for institutional investors in Europe with more than 42,000 funds from more than 350 capital management companies

Strategic focus on fintechs
---

Factor: Solution provider in the field of working capital management
BNP Paribas Factor is a specialist in the field of working capital management for upper medium-sized companies as well as large and multinational companies in Germany, Austria and Switzerland. Customers have access to all factoring variants for working capital optimisation: off-balance and classic factoring solutions recognised according to IFRS, individual receivables financing and international programmes as well as special solutions in the export sector. The factoring provider also offers comprehensive risk protection and, if necessary, relief in accounts receivable management.
Thanks to the close connection with the BNP Paribas Group network, customers are looked after holistically. The aim is to make a reliable contribution to working capital management with the financing solution and to provide further support for customers in a changing world.
European market leader with more than 50 years of experience in the market

Lean, digital and customised processes for complex requirements

Particular concern: to offer customers sustainable factoring solutions
---

Leasing solutions: Financing solutions for movable capital assets
BNP Paribas Leasing Solutions specialises in the financing of mobile capital goods and related ancillary services such as property security, maintenance and services. From harvesting machines to sustainable IT equipment to equipment for dental practices: BNP Paribas Leasing Solutions employs its expertise to support numerous companies with the right financing model. The aim is to accompany them on their way to increased agility and sustainability.
The business line promotes new technologies that have a positive impact on our society and is driving the development of a "usage economy" together with its partners. BNP Paribas Leasing Solutions' most valuable resource is its employees, who use their expertise to work towards shared success every day.
Innovative solutions for the distribution and dealer network

Tailor-made range of financing solutions, services and property security

Implementation of sustainable IT infrastructure in the joint venture BNP Paribas 3 Step IT
---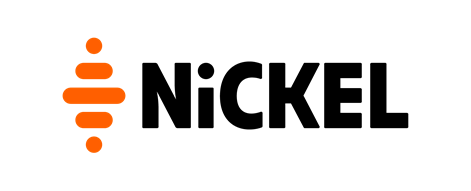 Nickel: The account for all
Nickel offers private customers a current account and an international Mastercard® regardless of income and individual banking history. The account can be opened via a network of points of sale such as lottery shops, which are firmly anchored in the customers' everyday lives. Nickel combines the digital service experience with the proximity to physical points of sale, so-called Nickel shops. Customers benefit from the flexibility of an app and at the same time have the opportunity to deposit and withdraw cash from a broad physical distribution network.
After successful market entries in France, Spain, Portugal and Belgium, Nickel is officially available in Germany since September 2023. The goal is to reach 5,000 Nickel shops and 600,000 customers in Germany in the next five years.
Low-threshold offer of payment services

Current account, Mastercard® debit card and German IBAN with no income requirements expertise

Local network of points of sale (nickel shops) thanks to strategic partnership with German lottery industry
---

Real Estate: Property advice for a changing world
BNP Paribas Real Estate offers comprehensive services in every phase of the real estate cycle and for all types of properties: from office, industry and logistics through retail and hospitality to vacant land and residential properties. The company assists customers in their search for new premises as well as with space optimisation, and it is an expert on issues around "working in the green office". For investors, the real estate consultant finds crisis-proof investment products that fit perfectly into the individual purchase profile, develops sustainable strategies for existing portfolios and provides competent property management.
Every purchase and sale, every property rental or lease is a strategically important decision. 845 employees at eleven locations assist their customers with specialist knowledge, commitment and in-depth knowledge of the market. The company operates in the business lines of Transaction, Consulting, Valuation, Property Management, Investment Management and Property Development.
One of the leading real estate service providers in Germany and Europe with 5,300 employees in 23 countries

BNP Paribas Real Estate successfully implements clients' sustainability goals with ESG expertise

Thomas Daily Top Deals Awards Germany 2022
---
Real Estate Investment Management: ESG-focused European real estate investment managers
BNP Paribas Real Estate Investment Management (REIM) offers a wide range of real estate funds and investment solutions for institutional and private investors, while pursuing a sustainable strategy. In Europe, REIM manages real estate with a value of around 30 billion euros and covers the entire life cycle of commercial real estate investments. Due to its pan-European positioning, REIM possesses profound knowledge of regional markets and local developments. They are able to identify these developments early and, in this way, seize new investment opportunities.
BNP Paribas REIM manages buildings in 17 European countries. 360 local experts impress with their comprehensive know-how on large-volume, complex and sustainable real estate investments.
Focus on ESG: Checking all real estate investments for their sustainability

More than 90 percent of active funds should comply with Articles 8 and 9 of the Disclosure Regulation by 2025

Covering the entire investment process: project development, purchase and sale, asset management, structuring, risk management and research
---

Wealth Management: Solutions for entrepreneurs and their families
BNP Paribas Wealth Management supports entrepreneurs, their families, single family offices, foundations and wealthy private individuals in building, maintaining and deploying their wealth in a targeted manner. The focus is on holistic, partnership-based and sustainable solutions in the context of individual, personal support from a personal relationship manager who works together with investment managers, wealth planners and product specialists. Customised solutions for complex asset management requirements at the interface between private assets and entrepreneurial action, from the securities business to real estate investments and financing solutions to alternative investments, are developed individually, jointly and in a value-based manner.
The full capabilities of BNP Paribas in Germany and worldwide – for example in corporate and investment banking, asset management or real estate – are at the customers' disposal for this purpose. In addition, customers are also seamlessly accompanied around the globe by Wealth Management in Luxembourg, Switzerland, France or other European, Asian and global finance centres.
Access to the entire world of services of the BNP Paribas Group worldwide

Personal on-site support and the competence of global expert networks

Customised solutions for entrepreneurs and their families
---
Private Banking: The new-generation private bank
The focus of the private banking product range is on looking after wealthy private customers who have investments of 250,000 euros or more. The offer combines personal advice with digital options for transactions and information. Customers can flexibly choose between three models. They can manage their investments themselves and access well-founded research and investment ideas from the global network of private banking analysts online. With co-management, customers receive an individual investment proposal, which their relationship manager implements in accordance with their wishes. From an asset base of three million euros, those who wish to can also have an investment manager at their side. Those who don't want to spend time on investing, can leave their investments entirely in the hands of the private banking experts – who always consider individual goals and risk tolerance. Customers can view their transactions online at any time.
With its excellent online banking platform, Private Banking offers the new generation of Wealth outstanding experiences, tools, information and competence.
Excellent digital platform and personal advice

Up-to-date information on market happenings

Flexible solutions and services
---
You may also be interested in these topics