The Group Management Board from BNP Paribas in Germany
Our management team for the challenges of a changing world
The Group Management Board leads our bank with responsibility and a view to the future – so that BNP Paribas can also play a leading role in Germany and Europe. A special focus in all decisions is the economic and ecological sustainability of our business processes and projects.
Find out more about our management team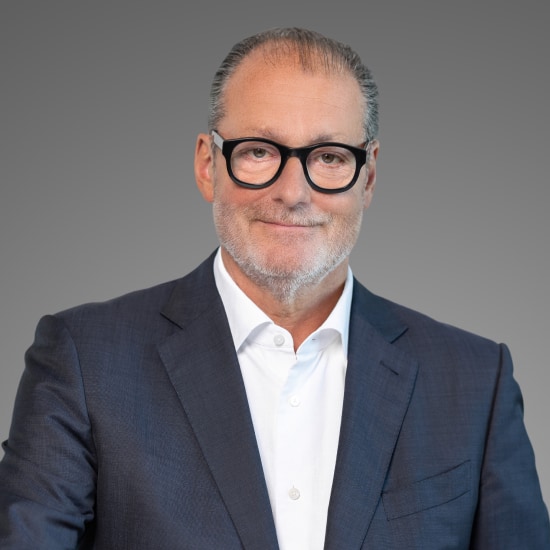 Lutz Diederichs
CEO BNP Paribas Germany
Lutz Diederichs (*1962) is the CEO of BNP Paribas Germany. Since 2017, Lutz Diederichs has been responsible for the business of the internationally active BNP Paribas Group in the domestic German market with approximately 6,000 employees in 13 business units. As a qualified economist, Diederichs has more than 30 years of experience in the banking business. Before he was appointed head of BNP Paribas Germany, he served as a member of the Management Board at the HypoVereinsbank, where he was responsible for corporate banking, and before that, for corporate and investment banking.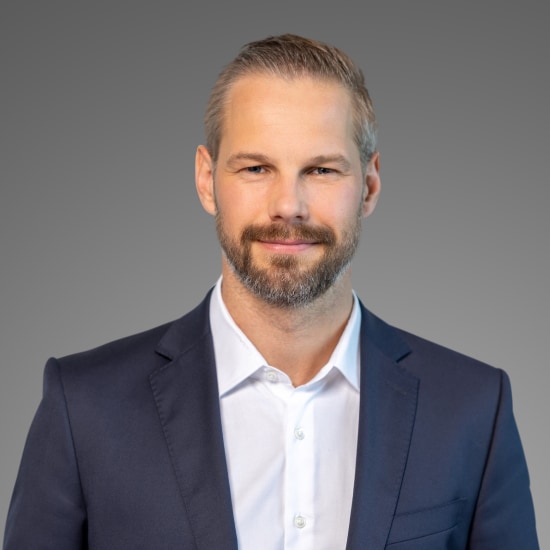 Tino Benker-Schwuchow
Chief People Officer Germany & Austria
Tino Benker-Schwuchow (*1986) has been a member of the Group Management Board since January 2021 and is responsible for Human Resources in Germany and Austria. He began his professional career in 2003 with the German Armed Forces. After completing his studies of human resources management, Benker-Schwuchow held positions at major US investment banks until he joined BNP Paribas Germany in 2015. Since then, he has been developing human resources, focusing on culture and diversity as well as digitisation and innovation. In addition, Benker-Schwuchow holds an MBA with a focus on finance, technology and innovation.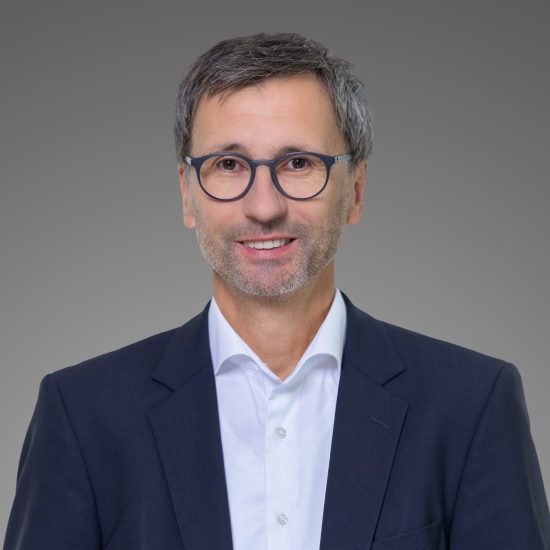 Dr. Sven Deglow
Co-CEO Personal Investors Germany & Austria
As Co-CEO of BNP Paribas in Germany, Dr. Sven Deglow (*1969) is responsible for Personal Investors Germany, which includes the brands Consorsbank, DAB BNP Paribas and BNP Paribas Wealth Management Private Banking. After many years at Comdirect Bank AG, Deglow, who holds a PhD in economics, joined the BNP Paribas Group in 2018 and the Management Board of BNP Paribas Germany in 2020. Since 2019, he is also a member of the Supervisory Board of the Tradegate AG securities trading bank.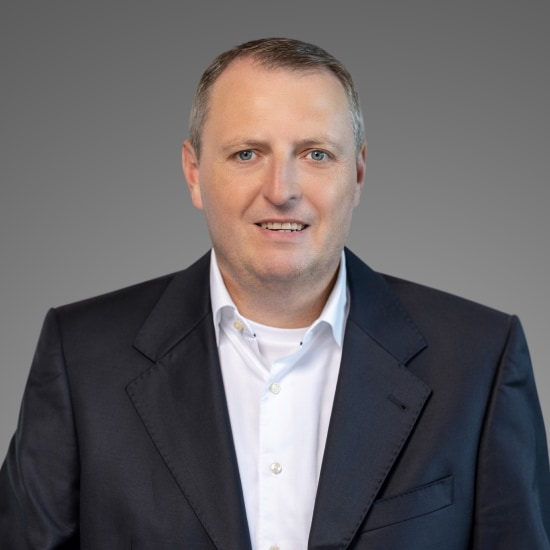 Dr. Carsten Esbach
Chief Operating Officer Germany & Austria
As Chief Operating Officer, Dr. Carsten Esbach (*1971) is responsible for the profitability and efficiency of the operational business in Germany and Austria. The business graduate with a doctorate in sociology has been working for BNP Paribas in Germany since 1999. His focus is on the ongoing optimisation of processes.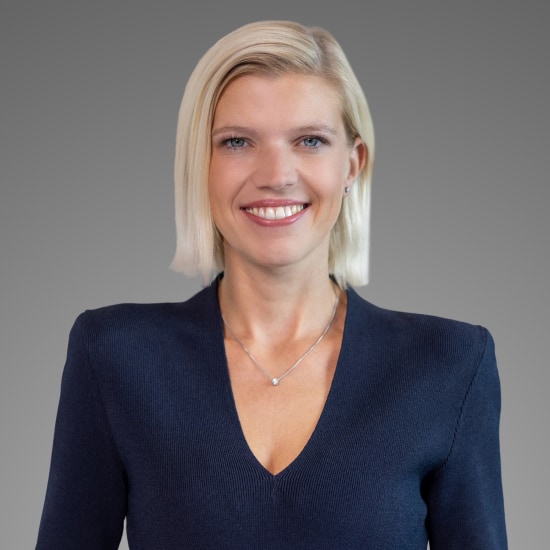 Eva Meyer
Chief Sustainability Officer & Head of Company Engagement Germany
Eva Meyer (*1985) is Chief Sustainability Officer and responsible for the sustainability activities of the BNP Paribas Group in Germany. She has built a team which serves as Center of Expertise for all business units and clients in Germany and steers the sustainability strategy in Germany. Meyer began her professional career in 2005 at Commerzbank AG, where she had various roles in the Corporate and Investment Banking division, last as a senior relationship manager. In 2014 Meyer joined BNP Paribas Corporate. Before her current position, she was responsible for Corporate Clients as Senior Relationship Manager. In addition, Meyer holds a Master's degree in finance & accounting.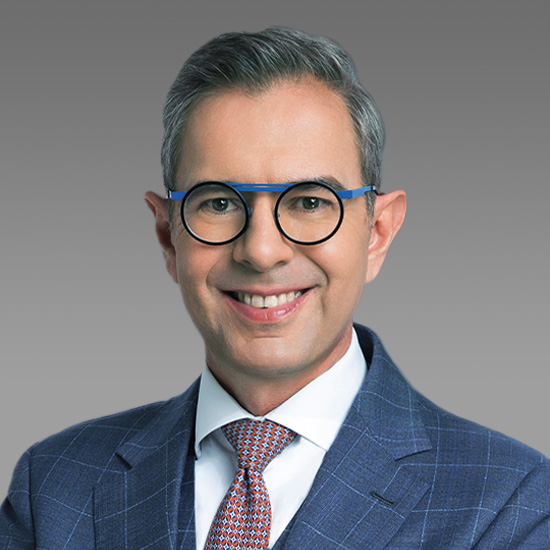 Michel Thebault
CEO Consors Finanz Germany & Austria
Michel Thebault has taken over the position of CEO at Consors Finanz BNP Paribas as of January 1, 2023. He is responsible for both the German and Austrian markets. He is a member of the Executive Committees of BNP Paribas Personal Finance in Paris and BNP Paribas in Germany. Michel Thebaut joined the BNP Paribas Group in 2000 and started as Regional Director in France. He then headed the BNP Paribas Personal Finance subsidiaries in Turkey, Poland and Belgium before taking over as CEO in Asia in January 2020.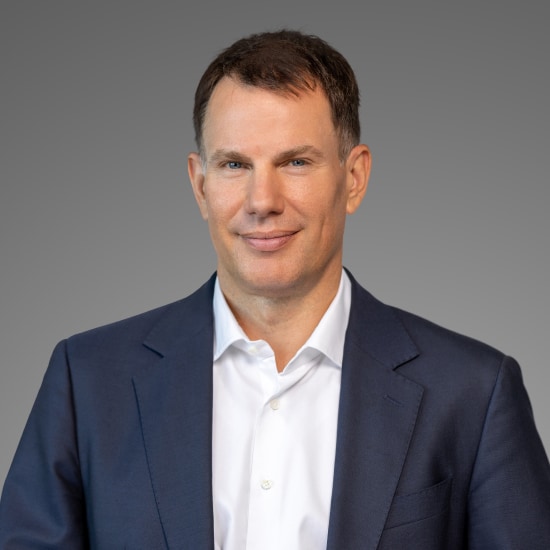 Frank Vogel
CEO Corporate & Institutional Banking Germany
As CEO, Frank Vogel (*1973) has been responsible for the Corporate and Institutional Banking (CIB) division at BNP Paribas Germany since 2019. This division offers a wide range of products and individual solutions for corporate clients, institutional clients and the public sector. These range from transaction banking to capital market and investment banking products. Vogel has been working in the finance industry for more than 20 years – most recently as Co-Head Investment Banking Germany at Citigroup – and draws on extensive experience in the CIB field.
You may also be interested in these topics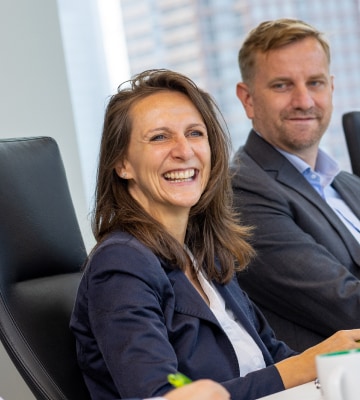 About BNP Paribas in Germany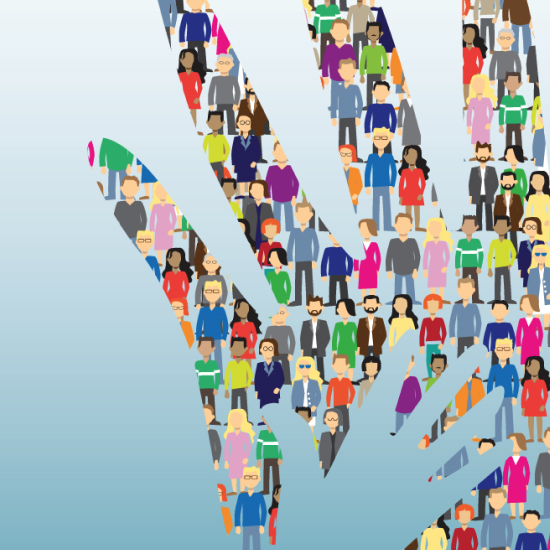 BNP Paribas Foundation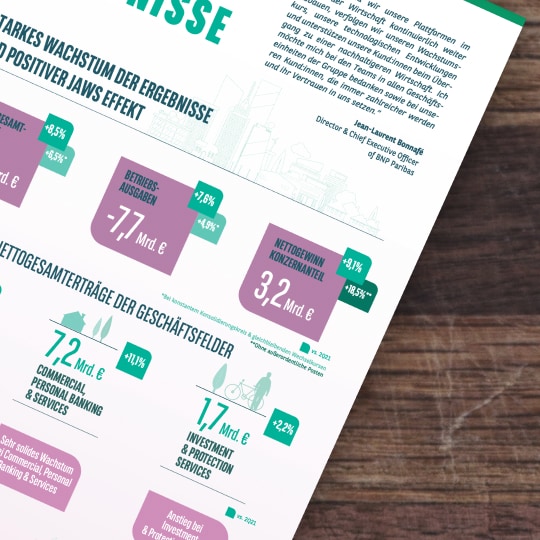 Media service
Contact us │ Imprint │ Data Protection │ Cookies Policy │ Cookie Preferences │ BNP Paribas holds the rights to use all pictures on this website. For information concerning the author of a picture, please contact groupcommunication.germany@bnpparibas.com.