Our offer for companies and institutions
The universal bank for your project
As a universal bank operating internationally, we provide our customers with integrated services. In Germany, our focus is on large German and international companies, export-orientated medium-sized enterprises, finance institutions and institutional investors.
Responsible, integrated and international
We are driven to support our customers as a reliable partner, with intelligent finance solutions for their transformation process towards becoming a sustainable business, and to have a positive impact on society in that way.
We make our international network available for this. Whether financial, investment or hedging services – as a universal bank, we offer cross-border, innovative and digital solutions for almost all interests.
At the same time, it is very important to us that our business relationships have an ethical foundation. That is why we are selective about the companies that we support as partners. Our goal is to assist our customers in growing in an even more sustainable and climate-friendly way.
One bank – a range of services for companies and institutions
Our business approach "One Bank for Corporates in Europe" gives corporate customers access to our complete range of products and services – worldwide.
Our portfolio ranges from strategic advice and capital market transactions to classic corporate banking services and a wide range of investment and risk hedging instruments, insurance and real estate services.
A network of eight business centres in all the relevant economic regions of Germany also offers local expertise.
Highlights from our portfolio

"To enable us to best respond to the individual needs of our clients, we combine local know-how with the network and product expertise of an internationally active bank."
FRANK VOGEL, CEO CORPORATE & INSTITUTIONAL BANKING GERMANY / MEMBER OF THE GROUP MANAGEMENT BOARD BNP PARIBAS GERMANY
Advice from local experts
We are represented in our BNP Paribas Houses in Berlin, Frankfurt, Hamburg, Hanover, Cologne, Munich, Nuremberg and Stuttgart. Locally, we respond individually to the needs of our customers and draw on the resources of the entire BNP Paribas Group.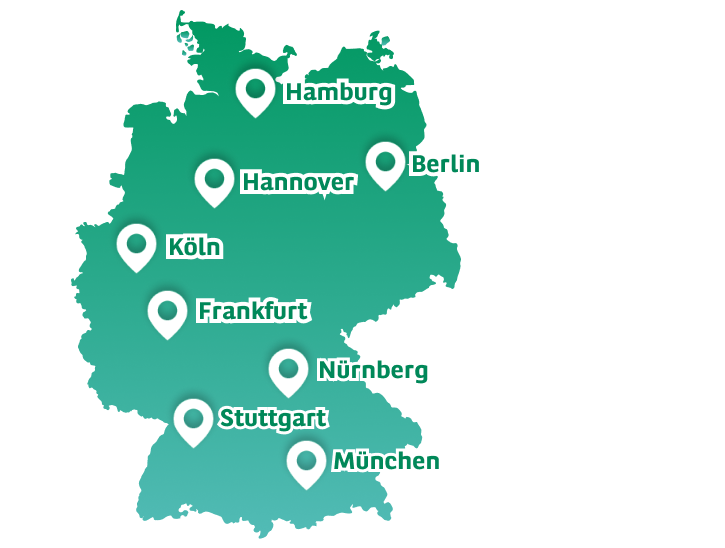 You may also be interested in these topics