BNP Paribas awarded as Top Employer Germany 2023
January 17, 2023
BNP Paribas Group in Germany receives the title "Top Employer Germany 2023". With the award, the Top Employers Institute honors international employers who place their employees at the center of entrepreneurial activity and offer them an outstanding environment to work and develop.
From diversity & inclusion to development opportunities and the working environment: around 350 questions in 20 subject areas have to be answered and countless pieces of evidence need to be submitted in the auditing process. The audit and the award help to identify a company's strengths and areas for development and offer applicants orientation.
Being a top employer for our employees – what do we mean by that? We want to promote their physical and psychological well-being and the individual compatibility of their professional and private lives, as well as a strong, value-driven corporate culture in which diversity, inclusion and sustainability are an everyday reality. It also includes motivating opportunities for their further development, career and learning.
"We are very proud that the BNP Paribas Group in Germany now carries the Top Employer 2023 seal of approval," says Tino Benker-Schwuchow, Chief People Officer of the BNP Paribas Group in Germany. "The certification process was exciting and a real team effort with our twelve business units in Germany. And it was worth it: the very good results are a great confirmation for our company and our HR work. The result is also an incentive: our goal is to offer our employees a working environment in which they can fully exploit their potential. As a Top Employer 2023, we already offer a lot today, but the world is changing very quickly – and we're developing with it."
This year is the first time we have been awarded with this certification in Germany. BNP Paribas has received the award in seven other countries for ten years in a row and is therefore also awarded as one of the best employers in Europe (Top Employer Europe).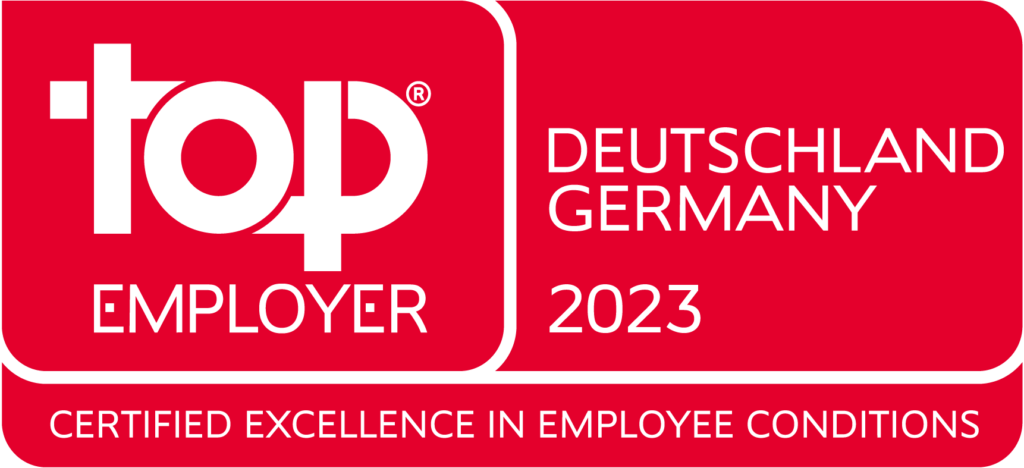 Contact us │ Imprint │ Data Protection │ Cookies Policy │ Cookie Preferences │ BNP Paribas holds the rights to use all pictures on this website. For information concerning the author of a picture, please contact groupcommunication.germany@bnpparibas.com.