Scope Awards for ESG Infrastructure und Secondary Market
November 18, 2022
For the 17th time, the rating agency Scope awarded prizes for outstanding asset management services and investment concepts. The Scope analysts examined almost 12,000 funds and around 2,000 asset managers and certificate providers. Yesterday, the winners were announced in Berlin.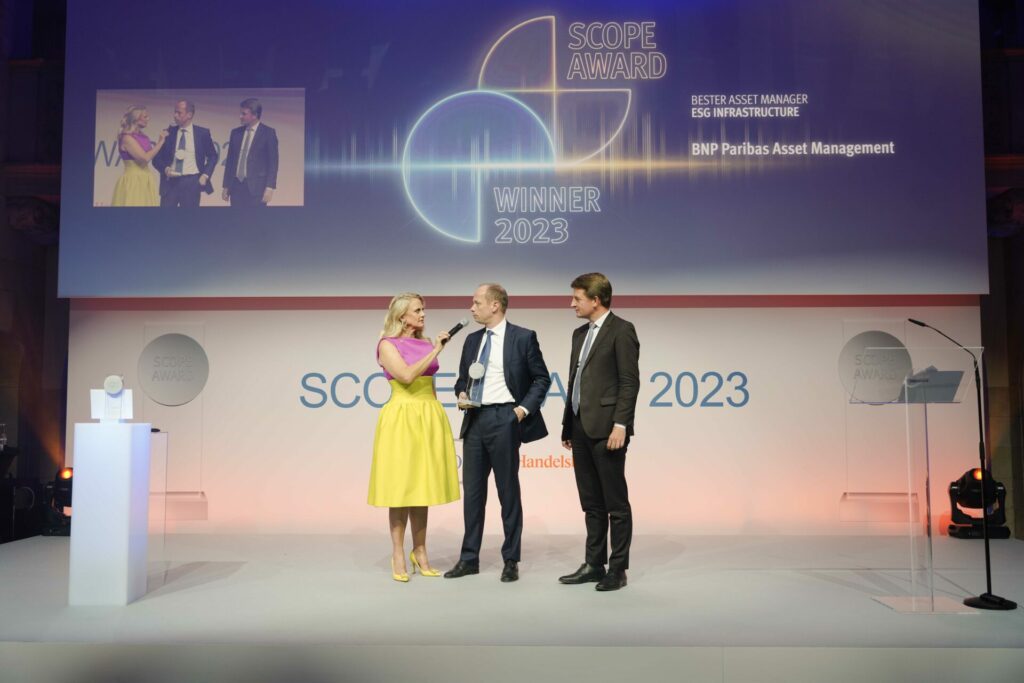 BNP Paribas was awarded with two prizes
Best Asset Manager ESG Infrastructure
Best service provider Secondary Market
Contact us │ Imprint │ Data Protection │ Cookies Policy │ Cookie Preferences │ BNP Paribas holds the rights to use all pictures on this website. For information concerning the author of a picture, please contact groupcommunication.germany@bnpparibas.com.